Antonio Brown's Former Personal Trainer Has Filed a Lawsuit Accusing Him of Rape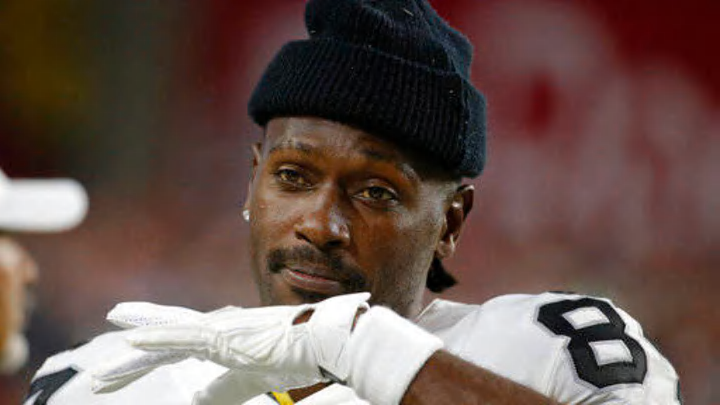 Patriots receiver Antonio Brown has been accused of sexual assault and rape by a former personal trainer.  A federal lawsuit filed on Tuesday in Florida details three separate incidents from June 2017 and May 2018.
The trainer, Britney Taylor, is a former gymnast who first met Brown while the two attended Central Michigan together and later worked as Brown's trainer.
Brown has claimed he was being exorted by the trainer in DM exchanges with an unnamed woman a couple of days ago.
RELATED: Antonio Brown Slides Into Instagram Model's DMs After She Tagged Him in a Picture of Herself in His Jersey
Flip the Page for the Details of the Accusations Against Brown: