Arrest Warrant for Odell Beckham Issued After Video of Him Slapping a Security Guard on the Butt Surfaced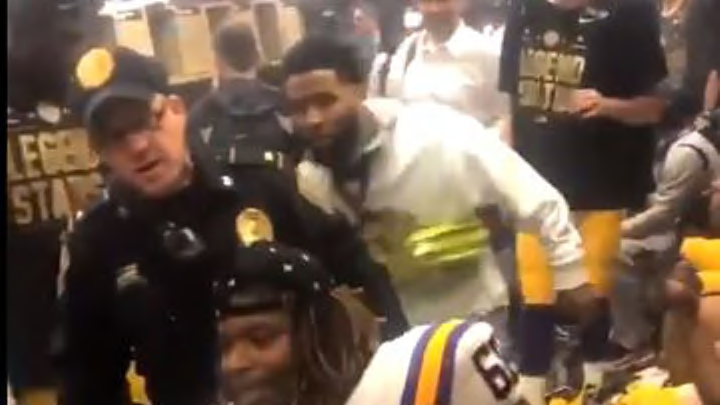 Odell Beckham Jr. celebrated Monday night's National Championship victory by LSU a little too hard.  The Browns receiver is catching heat for handing out money to players on the field and for slapping a security guard on the butt.
On Thursday, a day after video of OBJ slapping the security guard on the butt in the LSU locker room surfaced, a simple battery warrant for his arrest was issued.
RELATED: Odell Beckham Working on His Grip by Grabbing a Handful of His Girlfriend Lolo Wood
Flip the Page to read the report and see the video: