Odell Beckham Slapped a Cop's Butt in the LSU Locker Room as They Were Attempting to Shutdown the Fun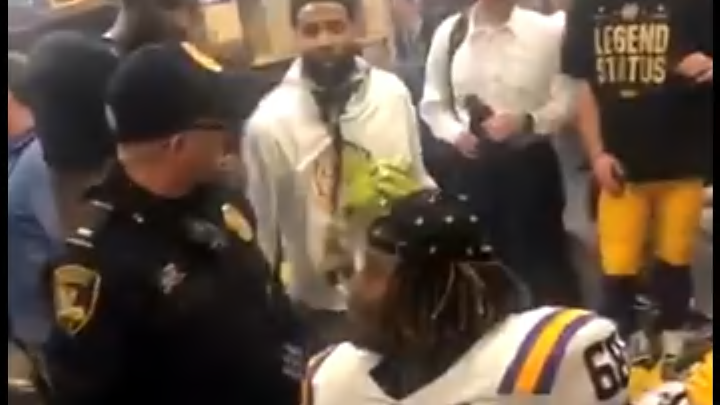 Browns receiver Odell Beckham Jr. was on the sideline for LSU's National Championship win.  The former LSU star celebrated as if he had won the game and was apparently running wild.
OBJ handed out handfuls of cash to players on the field after the game and was caught on camera slapping a cop's butt in the locker room.  To be fair to OBJ, it looks like the cop deserved it.
RELATED: Odell Beckham's Alleged DL Boo is Another NFL Player
The cops were in the LSU locker room trying to shutdown the fun.  There were reports that they threatened to arrest players for smoking cigars inside of the Superdome.
Flip the Page to see OBJ's butt slap: