Odell Beckham Seen Handing Out Handfuls of Cash to LSU Players on the Field After the National Championship Game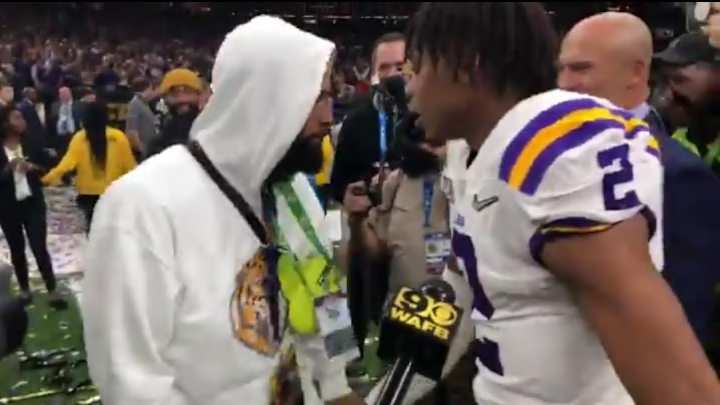 Former LSU receiver Odell Beckham Jr. was in attendance for the National Championship game on Monday night.  He took a ton of cash with him and was seen handing it out after the Tigers big win.
Junior receivers Justin Jefferson and Jontre Kirklin were both given handfuls of cash by OBJ on the field after the game.  These two must be forgoing their senior years and entering the draft.
RELATED: LSU Cancels Classes for the National Championship Game
Flip the Page to see OBJ hand the receivers money: