LSU Released a Statement Admitting Odell Beckham Jr. Handed Players Real Money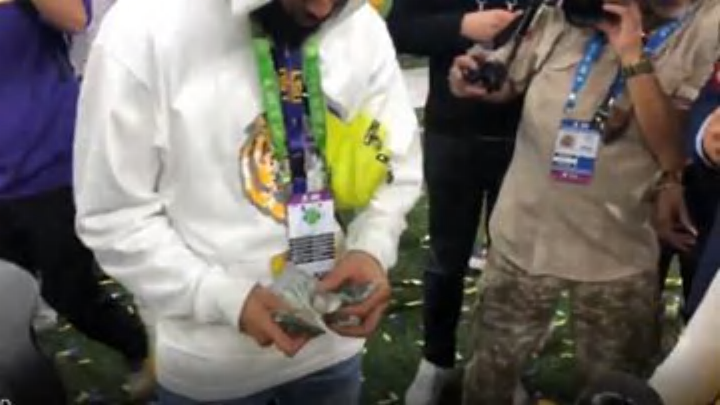 LSU has finally admitted Odell Beckham Jr. handed players real money.  LSU's Athletic Department released a statement following Joe Burrow's admission on "Pardon My Take," that he and other LSU players received real money from OBJ.
LSU had previously said the players, who were handed the money by the Browns receiver on video, were given fake bills.  In the statement, they also place the blame on OBJ for putting their players in a compromising position.
RELATED: Odell Beckham Slapped a Cop's Butt in the LSU Locker Room as They Were Attempting to Shutdown the Fun
Flip the Page to read LSU's statement: